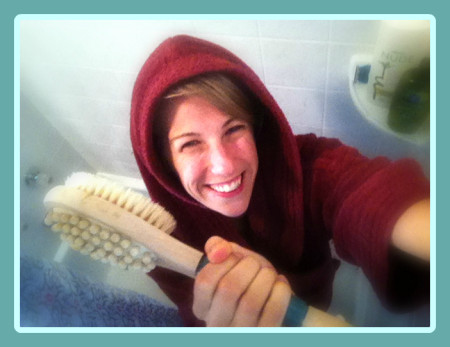 Your bathroom and all the products you use while in there can be a TOXIC and CHEMICAL overload on your system.
This can lead to fatigue, headaches, illness, diseases such as cancer, and liver complications.
Toxic substances enter your body through breathing and by absorption through your skin and mouth. The body works overtime to try and eliminate and release these toxins, which cause great stress on the liver and weakens the immune system. In a nutshell: sickness & illness. Over a long period of time: disease.
In the bathroom, the most common sources of toxins are found in:
* Shampoo and Conditioner
* Soap
* Unfiltered water in a shower
* Shower curtain chemicals
* Toothpaste and mouthwash
* Body and skin care products
* Deodorant (very scary!), perfume & cologne
* Cleaning products
Almost every item you use in the bathroom is toxic. Multiply this by using it every day and you do have something to worry about. Seriously. It's time to make a change. For the health of you and your family.
Watch the video below to learn more about swapping your toxic products with all-natural "good for you" ones. You'll be getting a sneak-peek inside my bathroom and what products I personally use to stay healthy.
Take Action:
Health can be simple. I strongly encourage you to make at least 1 switch from a regular to an all-natural product. If I had my choice for you, it would be your deodorant, hand/body lotion or shampoo/conditioner — go make me proud!