I have just come into the world of modern technology and bought a new iPhone.
Coming from the comfort zone of only using a cell phone to talk and text, this new gadget of mine is, at times, overwhelming, with so many options, features and choices that are supposed to 'make life easier'.
As with most smartphone enthusiasts, I have been eager to download and try out the apps. Being a Holistic Health Practitioner, I started searching and testing out any Free App that has to do with Health & Well-Being.
Here are my top picks that in some way contribute to improving health of the body, mind or spirit:
1. WaterLogged
A cool app that records the amount of water you are drinking in a day. I've been using it daily since I downloaded it and find it really helpful to monitor how much more H2O I need to drink to be fully hydrated.
2. NatureSound (lite)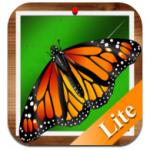 A relaxing music app that is perfect for me to play during relaxing massage sessions. The cool twist is that you can make your own sound tracks by adding in different instruments, birds, waves on the beach, white noise, and melodies etc…. Complete with continuous play, a timer and even has an alarm clock feature.Try listening to this 30 minutes before going to bed, in order to get you into a more relaxed and peaceful state before sleep.
3. Massage Map 3D (Free)
Holding various pressure points around the body is great at relieving many ailments and symptoms such as headaches, anxiety and stress. This app helps you identify where the points are on a 3D body, as well as give descriptions about how to 'landmark' and find the points. Being a trained Acupressurist, and knowing the foundations of Chinese medicine, this app is quite accurate and detailed and worth downloading!
4. HayHouse Radio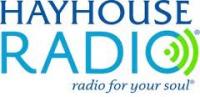 'Radio for your soul' – it truly is. Hay House was founded by Louise L. Hay, who is a visionary and leader in the self-discovery and the body-mind-spirit aspects of life. Hay House radio is a 24 hour online radio show that plays hour long lectures, both live and recorded that focus on health and well-being. For more information you can visit the website at: www.hayhouseradio.com
5. Liquid Zen
A fun app that keeps you smiling in the present moment. Water is said to be calming and tranquil so use this app when you need a little break from every day life. Just a few minutes will be enough! A single moment of stillness and peace is one less moment of stress and chaos. Enjoy.
6. Hay House Card Sampler (Affirmation Cards)
Beautiful affirmation cards with inspiring and wholesome messages. Great for self love, confidence and self-esteem. Reading the cards is sometimes just what you needed to see in that very moment.
7. I Can Do It Calendar


Even though this is the 2009 calendar, it comes with 365 beautiful affirmations that will make your soul sing. Find comfort and inspiration through the messages and you can even share them via email with friends.
8. Period Tracker (Lite)
For women, this is a great app that allows you to track your menstruation and ovulation. It has fun and 'girlie' graphics and many options in the free version. You can even track your moods, emotions and symptoms. It's a great little app for us girls who want to be in touch with our bodies and cycles.
9. Daily Yoga (Free)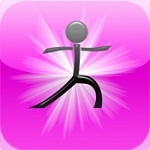 Want to be guided both verbally and visually through a 20, 40 or 60 minute yoga routine? Then this app is for you! The bonus feature of this app is that it is an actual video, instead of still pictures, so you can see the flow of the routine as it happens, and hear the teacher's guided instructions as well (for the times you are a down-dog'er and can't see the screen).
10. Workout Trainer (Free)
I'll be honest with you, even though I'm professionally in the health and wellness industy, I am not a 'working out' type of person. So was a little hesitant to download this app and even try it. Aaaaaand….. I Like It. It has many options to tailor a workout that is suited for you, whether it be yoga, stretching (my favourite!) or even weight training. A bonus is you can choose your 'workout' based on specific body areas you want to target, or style of workout. You also can see the duration and intensity of your selections in order to suit your current needs (perfect if you only have 5 minutes to do a 'quickie'.)
I am always open to reviewing new apps, so if you know of any that are worth checking out (that are health and wellness related), then please share in the comments below!
– See more at: http://www.lindsayroseholistichealth.com/blog/top-10-free-health-and-wellness-apps#sthash.nyeP1OCZ.dpuf