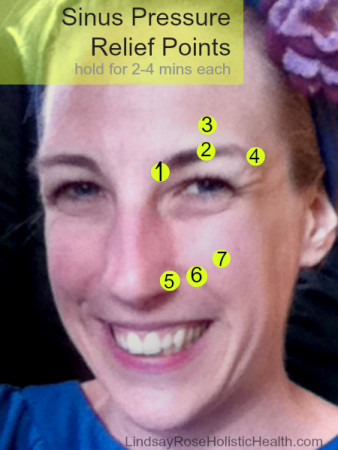 The cold & flu season hits a couple times a year, and there is nothing worse then trying to go about daily functions with a congested head.
For those of us who don't want to reach for medications to suppress our immune systems, there is a natural & holistic health alternative to getting relief:
Acupressure.
Holding specific pressure points on the face for 2-4 minutes at a time can:
open up the energy channels
create flow and balance
relieve headache
provide much needed relief
Take in slow, deep breaths as you hold.
Light to medium pressure is recommended, only enough for the point to feel slightly tender when initially held. The tenderness should subside within 10-20 seconds. If not, then you are most likely pressing too hard.
Sessions with a certified therapist (such as myself) are a great way to add relaxation and de-stressing to your life. Combining acupressure with Reiki energy healing can have dramatic affect of clearing the head. In the meantime, holding these points on your own can bring relief to acute cases of sinus pressure and tension.
If you are looking for other natural ways to relieve sinus pressure using a body, mind and spirit approach, then this nifty e-guide will be your best friend for life — Get it here.
Here is my how-to video for you to watch. Remember that I am going through the points at a quick pace, and you should be holding each set for a few minutes.
May you continue to strive for health & happiness.