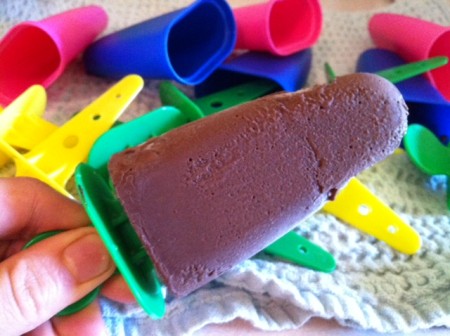 Chocolate Fudgesicles!
(raw, dairy-free, healthy and delish!)
In the blender add:
1/2 cup raw smooth almond butter (hazelnut is amazing too!) (or finely ground almonds & 1 tbsp water)
4 tbsp cocoa powder
10 pitted dates (soak in hot water for 5 minutes prior to adding)
1 tbsp maple syrup or honey optional ~ you may be sweet enough without it:)
1 1/2 cup coconut milk (unsweetened, unflavoured)
Blend on high untill smooth, creamy and fully combined.
I find it works best adding the ingredients in the order listed for optimal immuslifying.
Pour into popsicle molds and place in freezer until frozen throughout (a couple hours at least or ideally overnight).
Savour and enjoy this treat packed with protein, omega's, anti-oxidents, fibre and yumminess!
This delicious recipe is courtesy of Liz Zdunich of Namaste Inspired Athletics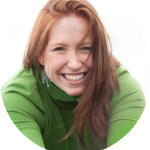 Liz is a yogini, teacher and coach, GROOVE facilitator and ambassador,
nutrition and wellness specialist, blogger, business owner/operator
and above all mumma of 2.
For more inspiration follow her blog, "A Daily Dose of Om".