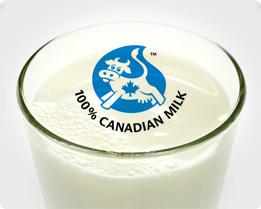 Many of you know how important eating & drinking 'clean' is to me, my family and the clients I support to live healthier lives.
CLEAN & WHOLESOME (to me) mean food & drinks are free of all chemicals, pesticides, medications, additives and preservatives.
So in doing research about Canadian food regulations, I came across the official Canadian Milk website.
I was floored (in a good way) to learn that our Canadian milk is regulated and does not include antibiotics and growth hormones like the cows south of the border have been rumored to do!
Here's a snippet of the article:
"Canadian dairy farmers must respect regulations in order to ensure the purity of Canadian milk products. The growth hormone recombinant bovine somatotropin (rbST), which stimulates milk production, is not approved for sale in Canada – meaning that Canadian milk is free of artificial growth hormones. And whenever a dairy cow becomes sick, and antibiotics are required, her milk is discarded until no trace of the antibiotic remains in the milk."
Source: http://www.dairygoodness.ca/100-percent-canadian-milk/from-farm-to-table/at-the-farm
Although dairy is not recommended for everyone (if you have excess mucous, asthma, respiratory conditions or dairy intolerance etc), it is good to know that if you do enjoy milk & milk products, you are eating & drinking 'Clean'!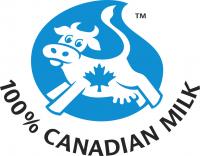 Be sure to look for this symbol (100% Canadian Milk) on your next purchase of milk & dairy and make your purchase with ease.