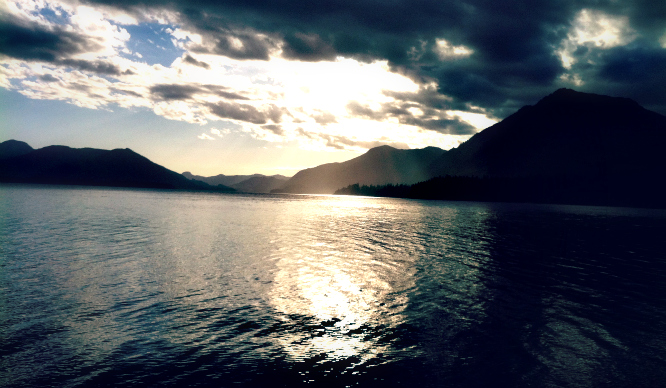 Over the past few days, I'm hearing from friends and colleagues about another hurting heart, another injury, another loss, another set back, another sad goodbye, another challenging road block. I'm seeing these people I care about caught up in that tender and fragile wave of life. The uncertainty. The unknowing. The helplessness and hopelessness. The "I don't know what to do". The "Why is this happening to me… again?" kind of stuff.
Yet here I am riding a wave of calm and peace. Of love. Of health. Of feeling free. Of lightness. Of celebratory success. Of "everything in my life is amazing"-ness.
… and I've been feeling guilty about it.
It seems unfair that I am happy and healthy and people I love are sad and scared. I initially thought that in order to better understand where they are at, I need to be feeling not-so-okay too, to be complaining, judging and critical. To shift my focus onto what is not going well in my life. That way our energies can sync together and we can be on the same wavelength in order to relate to one another. In order to validate the shittyness of life.
When asked "So… how are you?" I hesitated with my answer. I didn't want to appear too content, too joyous, especially when they are going through such a rough time.
So I lied. I lied to my friends.
I said "Oh, alright." with a shrug.
As soon as it came out of my mouth, I felt uneasy about it. Because if they were in a happier space, my true answer would have been "I feel amazing! Life is fulfilling and purposeful right now. Everything is flowing effortlessly." I diminished my own happiness. I sloughed off my goodness, and traded it in for something less valuable, but more situationally appropriate…. or so I thought.
Then it dawned on me. My happiness, my joy, my strength and stability is the exact light they need in their lives right now.
My head up with a smile on my face is what my friends need to see when they look out on the bleakness of their current life situation. Feeling weighed down by everyone's challenges does not serve them in any way.
It's okay for me to step back from their stuff, ever so slightly, so I don't get pulled in that same direction.
They need me to be the one they can text or call or message and vent to.
They need me to toss that random joke into the situation for their smile to appear, if even for a second.
They need me to be healthy and well so I am not another worry or responsibility on their shoulders.
They need me to simply listen, sometimes for hours at a time, to them…. without needing the same in return. Because this is their healing space… with me, the one who is currently radiating the light in their lives in this very moment.
….. and the most beautiful part about it all…
is when I am in that dark, bleak place, it will be the happy, light-filled friends that I will be seeking to bring me solace in my time of need too.
So for those of us who are feeling great, despite the turmoil swirling around with others in our lives….
Keep at it.
Keep shining.
Keep being happy.
Keep celebrating your successes.
Because we are needed right now, just as we are.