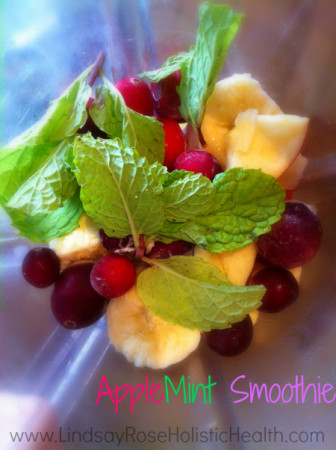 A refreshing and full of flavor smoothie.
Perfect around the holidays when you may have extra apples, cranberries and mint kicking around your kitchen.
What you need to make 1 large smoothie:
1 banana
1 small apple
1/2 c cranberries (I use frozen)
Small handful (or approx 2-3 tbsp worth?) of fresh mint
squeeze of lime juice from 2-3 small wedges of lime
3/4 c water (less or more to your consistency desires)
Optional: 1/4 c coconut milk
Add all ingredients into the blender or food processor and blend until smooth.
As per usual, I will always encourage you to make it your own by adding/swapping out different fruits.
Don't forget to healthify it even more by adding some fresh veggies like kale, spinach, zucchini….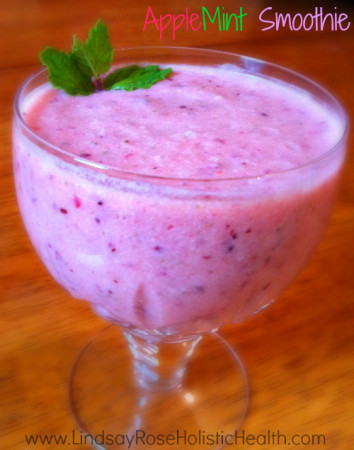 The picture above is with the added coconut milk.
If you put any twists on this smoothie, I'd love to hear about it in the comments — help inspire others with your creation!