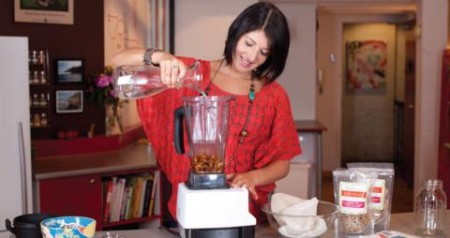 Expert tips from nutritionista Meghan Telpner
I am pretty sure I have heard all of the excuses for why people's health goals fall by the wayside by the end of the week (or perhaps before the week even starts). To make it even trickier- we're now in entering the time when we want to be outside playing, sipping cocktails, eating off the BBQ and really not wanting to give much thought to grocery shopping, let alone hanging in the kitchen.
Here's the deal though- you're kinda gonna have to do it, at least a little- if you want the awesomeness that comes with looking your super best and feeling too good to be true on the insides. The key here is in the preparation. Let these simple tips help to maximize your time in the kitchen, so you can maximize your time out in the fun and sun.
1. Check Your Calendar
The summer gets busy- you're here there and everywhere. Check your calendar and tally up the number of meals you're going to need to plan for.
2. Make A Plan
Once you know the number of meals (and who may or may not be joining you for them) jot down what those meals are going to be. Pull from your fave cook books, your fave websites, or even just your family's faves. This is the foundation of your plan.
3. Take Stock
Know what you have in your kitchen and what you're going to need at the store. Make a list, check it twice, take it with you!
4.  Create Your Prep Station
When you come home from the store you need to get down to business. Create a prep station where you will clean, prep and properly store all your fresh goodies for the week to come. This is critical for making sure your veggies don't get tossed at the end of the week while you and your fam munch on cookies and chips instead.
5.  Do It Now
Carve out a chunk of time in your schedule when you make a right old mess of the place as your cook, prep and batch freeze a bunch of dishes that will be part of your week of healthy eating. Make the time once to keep it easy breezy the rest of the week.
For more Healthy Meal Prep inspiration that will help you eat your way to the life of your dreams, check out Meghan's new program UnDiet Meal Prep Made Easy. A fully interactive video based course- the next best thing to having a health cheerleader in the kitchen with you.
---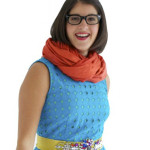 Meghan Telpner is the most fun healthy living has ever seen. A certified nutritionist, Meghan runs a cooking school in downtown Toronto. This is the home of the messes she makes creating inspired, simple, healthy, creative and awesomely delicious recipes for cooking school guests and her well loved blog, Making Love In The Kitchen. Meghan spends the colder months in sunny locales leading awesomely inspiring retreats. Meghan founded Canada's first Certified Culinary Nutrition Expert Program and has just launched a vibrant living line of signature products. With her realistic and humourous approach, along with her contagious enthusiasm for all things made from scratch, Meghan has quickly become a sought after food, nutrition, and lifestyle expert for major media outlets. Her book, UnDiet (McClelland and Stewart) will hit stores at the end of 2012. Discover the goodness she's cooking up at www.meghantelpner.com.