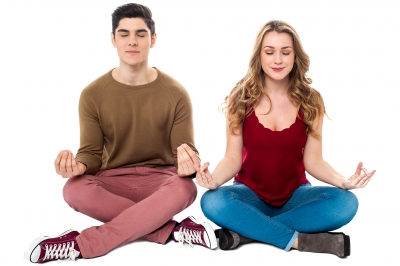 I'll be the first to admit that not everyone in my life 'gets' what I'm into.
Because some of my favourite things are, how shall I say it, "alternative", it really impresses me when someone I am least expecting to will 'speak my language' to me.
These are the kind of words that make my soul (and perhaps other parts) tingle deep down inside:
"My, what pretty chakras you have."
"Quinoa or Millet…. you choose. Never mind, let's have both."
"Let me do the dishes, and you go off to your yoga class."
"Louise L. Hay really HAS healed my life."
"Hang on a sec, I'll whip you up a green smoothie in my VitaMix."
"Tell me more about the body + mind + spirit conference you just attended…. and don't leave out a single detail."
"Can I share my feelings with you?"
"I would LOVE to learn Reiki with you."
"You look stressed. What responsibilities can I take off your shoulders so you can feel more balanced?"
"I picked up some local, organic, non-GMO corn from the farmer up the road…. is that okay?"
"I just had a Kundalini Awakening."
"Hurry! Oprah's Super Soul Sunday is about to start!"
"I meditate….. Every day….. Twice."
What kind of words would make your heart swoon if you heard them?
---
photo credit to the artist 'stockimages' over at freedigitalphotos.net